Your personal assistant to help you lead an easier and eco-friendly life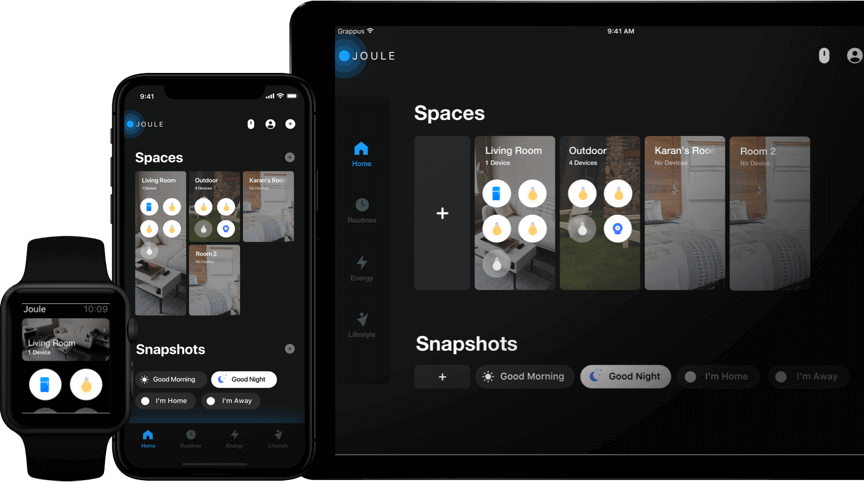 Preparing to live in
THE FUTURE

Joule's premise was a simple one - Run your house at the click of a button. Joule is a digital spatial experience that reflects on the user's real world needs for electricity, automation, entertainment and commerce. It seamlessly allows the user to customize their living spaces and live in an optimised and efficient fashion.
Services
UI UX Design
Front End Development
Prototyping
Starting off with a piece of paper
Our brief was nothing fancy, but a mind map scribbled on a piece of paper. The challenge was to convert this mind map into a modern home automation product that's smart and fluidly fits into it's user's lifestyle.
But we knew that if we wanted to build for the future, we had to be comfortable taking risks. This meant not only making amazing looking things but also re-imagining life with the Joule Hub.

Karan Chowdhary
Creative Head, Grappus
Exploring the market and similar products
The approach adopted for the challenge was a hands on way of problem solving. In depth market research and real time experiences was key to the execution of the idea.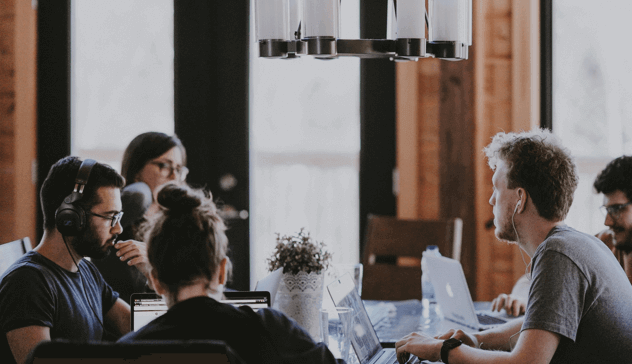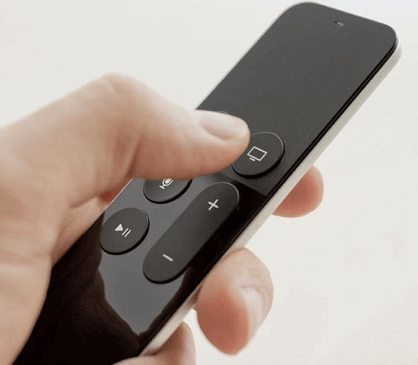 "Sometimes in order to design for people, you need to put yourself in their shoes and re-imagine their life with your product. Everything builds around that and then you create well informed interfaces."
Dhruv Goel
Tech Head, Grappus
After in depth research about user behaviour and what role could a home automatuon system play in their lives, the team came up with four broad scenarios and functions for the joule hub to perform.

Our solution for reducing the redundancy in our way of living was a seamless digital experience that fit into a user's palm, was potable and with easy onboarding for a new user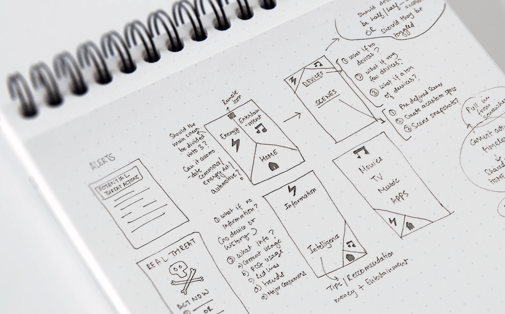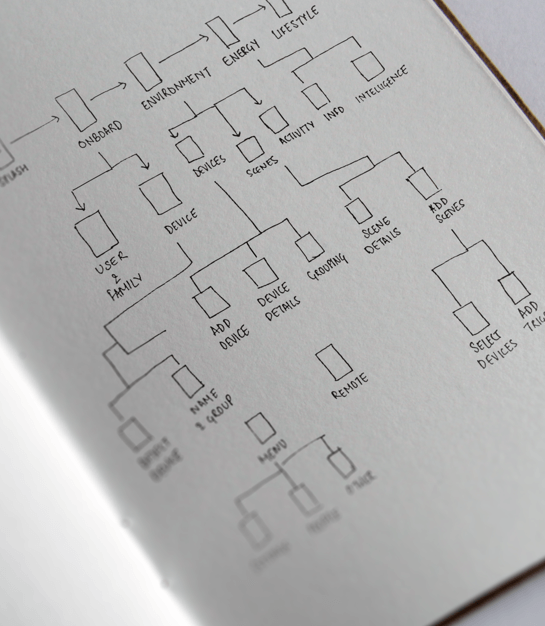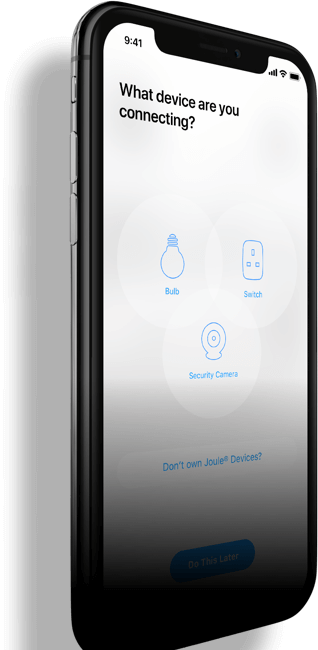 ONBOARDING
A friendly way to
Onboard
Far from being a run of the mill drill, Joule has a friendly way to onaboard a new user. Instead of showing screens explaining features, the idea is to make the user jump into the product as quickly as possible.
SPACES
Controling devices and creating snapshots
A user can quickly enter a space to see the devices and their states. Apart from the basic toggle contols, he can create snapshots and automations from a space. He can easily access the device to alter it's properties. Whether it's a fancy lighting device or a straight forward utilitarian switch connected to some appliance. It's just a tap away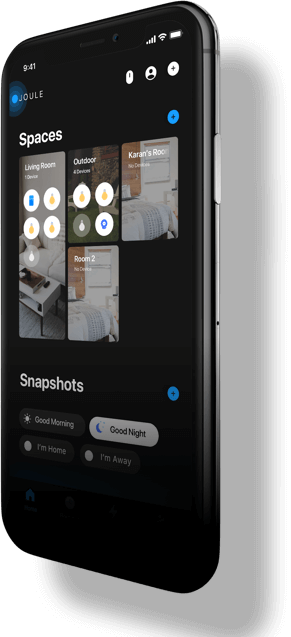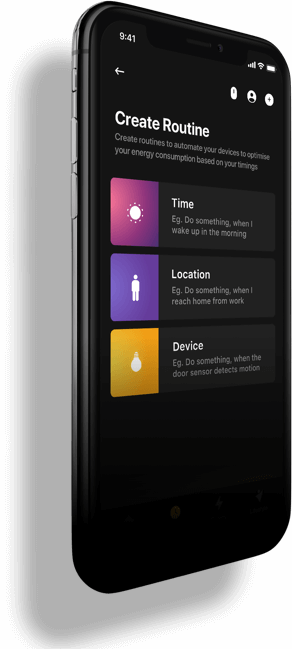 ROUTINES
Automate
your lifestyle
With the devices setup in the right spaces, the user starts simple, by assigning values to them. The user can pick devices or combinations of devices to set up repetitive events.

ENERGY
Be smart and
Save money
The user stays informed of 'energy hoggers' in the home, gets electricity bill projections and suggestion on where exactly in the house can the control or minimize usage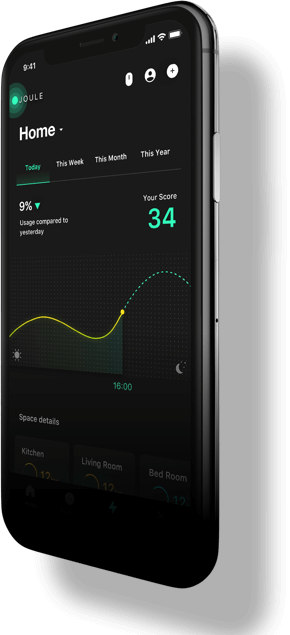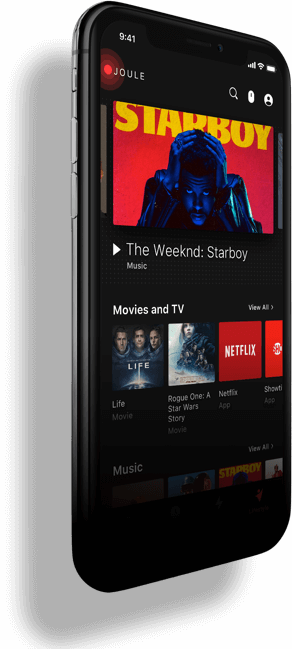 LIFESTYLE
Entertain
away
Joule comes with an engaging entertainment section that let's you browse through an exhaustive library of movies to choose from.
NEXT CASE STUDY
Uber
Helping Uber India to streamline operations
of their huge driver network